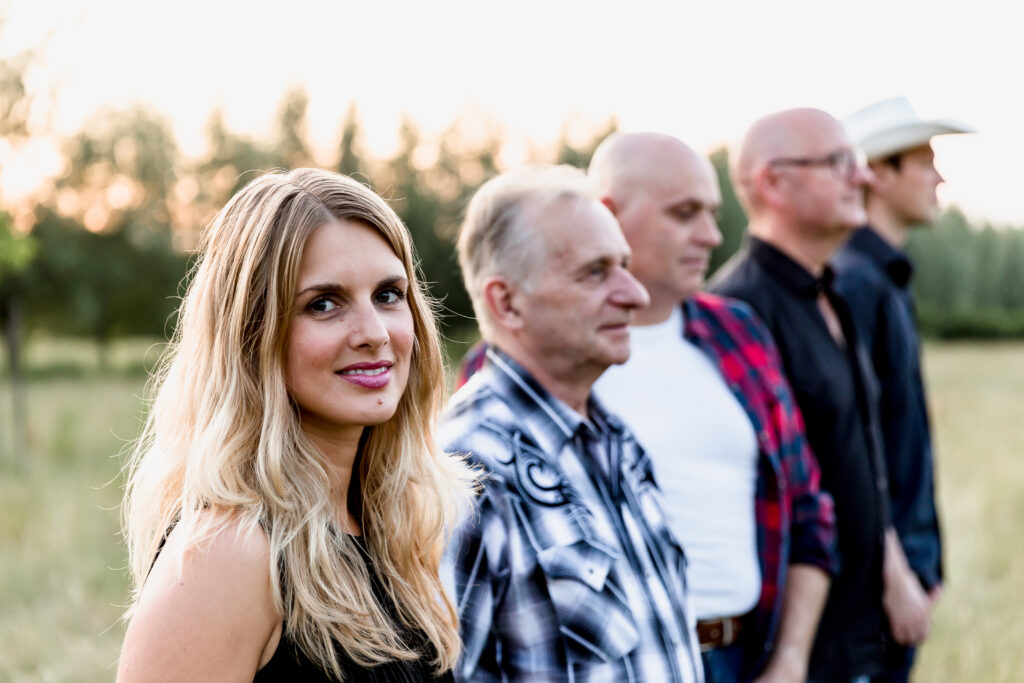 The Dutch Antoinette Hommerson, lead singer and songwriter of this band, has been singing and playing Country Music ever since she was 8 years old. You might still remember her by her former stage name "Electa Winter". By that name, Antoinette has been performing in many countries in Europe as a solo singer, but also in different bands. She even performed in Texas, U.S.A. several times. 
It has always been Country Music for Antoinette, because she can't even imagine doing something else. Little girls grow up to be grown up women, and so did Antoinette. Except for the fact that she didn't grow tall!
The past couple of years, Antoinette has been performing using her actual name. She was one of the lead singers in a theatre show called "Boys & Girls", produced by The Southern Stars Theatre Company and later on, Antoinette was one of the lead singers and rhythm guitarist of a band called "DCM6" until the year of 2018. 
Then Antoinette decided that it was time to start her own band. She found herself 4 very experienced musicians and together they play some "good ole country music", the music you wanna hear when you're having a good time. Antoinette & The Bluebonnets play original songs that have been written by Antoinette Hommerson and co-writers. They also play several well known country songs, country songs you haven't heard before, and they will also surprise you by playing some pop songs in their own special countryfied way. Country songs about the real things in life! On stage, these 5 musicians have a good time together and they are very passionate about their music. Good times are guaranteed with Antoinette & The Bluebonnets!This is the band: